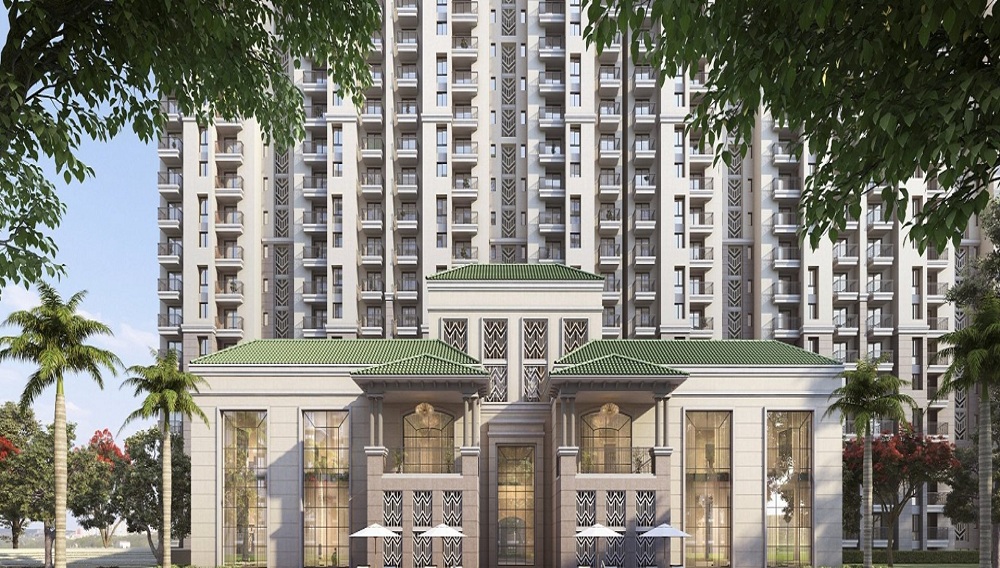 ATS Pious Hideaways is a residential project with a truly awesome experience that offers 3 and 5 BHK apartments at sector 150, Noida. The residential project gives you an extremely pleasant development with rich flora that develops all around. The project makes it with captivating developments and offers homes with a luxurious and eco-friendly lifestyle. The residences are with 3 BHK and 5 BHK homes that also include servant rooms. The project has an area of 2350 sq ft and 3200 sq ft. It adds 10 acres of land and comes with 80% of green area and a clean environment. The residential project makes it superior connectivity with expressways and Jewar airport. ATS Pious Orchards Resale / ATS Pristine Golf Villas Resale / ATS Greens Noida / ATS Pristine Resale
ATS Pious Hideaways is a residential project that has total flats of 600. It is with 3 and 5-BHK homes with huge spacious balconies. The project adds with ample parking spaces and it adds with residences and visitors parking area. The project offers a total of 10 towers and makes it a spacious and beautiful lobby area. The residential project is with a reserve of 80% of open area and is spacious enough with good floor area. The residential project is with green and clean surroundings that make it feel ideal with good developments. It has homes with a size that ranges from 2350 sq ft and 3200 sq ft.
ATS Pious Hideaways is with 80% of open spaces that are available as green developments. It adds with 24/7 water supply, high-class amenities, 24/7 electricity, and CCTV developments within the project area. The residential project is based on Spanish architectural design and it adds with modern clubhouse. The project adds with kid's pool and swimming pool, and a multi-purpose hall. It adds with billiards room, tennis courts, basketball court, green landscape, and yoga center. The residential project is with a serene meditation zone. It adds with Buddha statue that offers inspiration. It has sustainable organic life that has community living and beautiful living spaces on offer. It lets you fill up your senses and makes it an easy way to enjoy a great lifestyle.
ATS Pious Hideaways is with 2 apartments per floor and every apartment faces the central greens. It offers pre-installed ACs and a modular kitchen. The project adds sustainable organic life and makes it look beautiful with lush green gardens and orchards. It offers great fun and activities with spaces for kids, see-saw and maze along with merry-go-round. The project lets you enjoy a peaceful atmosphere that comes with 3 bedrooms and 3 bedrooms with study or servant residences. The project is with Spanish architecture that is designed by Hafeez Contractor. It is with twelve imposing towers that feel touching the sky. The project adds a premium location, lifestyle amenities, and better specifications.
ATS Pious Hideaways is with 3 and 5-BHK spacious balcony residences that come up with fully air-conditioned homes. It offers high-class club amenities and has all the necessary developments. The UP RERAPRJ183246 is the RERA number for the project, It makes a complete project that offers good returns.
More Project: M3M Cullinan Price Noida.