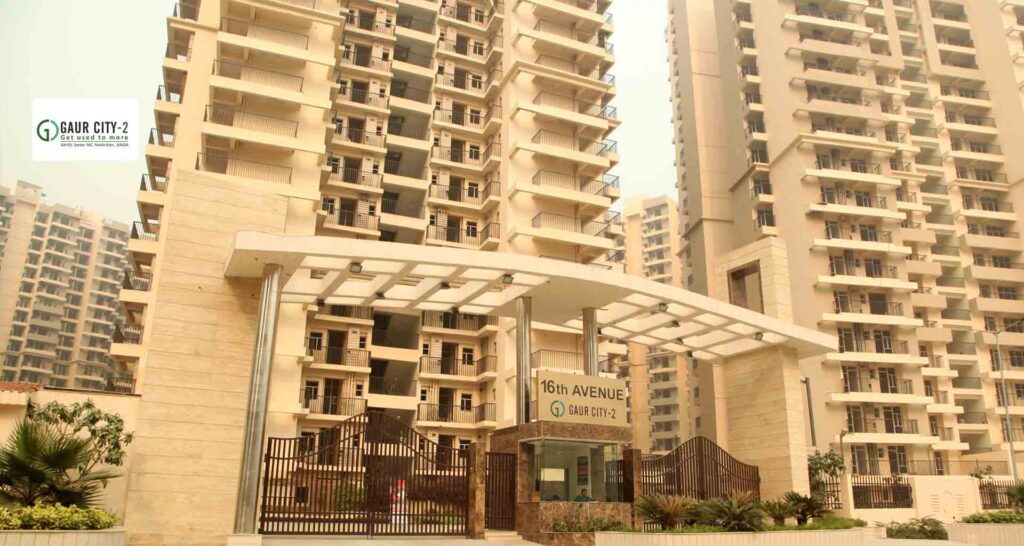 Though this is primarily based on budgetary factors, both the options do have certain advantages and disadvantages. Some of the points below will help you to make your investment decision a bit easier. Unlike any other commodity, the price of the property in the realty sector is not only based on the property itself but also depends on the location as well. In general, the villas are costlier than flats. Especially in metro cities like Delhi, Noida, Bangalore, Chennai, Greater Noida cities demands a very high land price and hence investing in the land needs lots of money which may not fit in many of our budgets. This is the prime reason why many new builders are coming up every day. But those who are not concerned of the budget, investing in land is a good choice as the value of the property in the forthcoming years is going to be high as the real estate sector in India is growing at a good pace. Gaur City 2 Noida Extension / Gaur Siddhartham Resale / Gaur City Flats Resale / Gaur city 16th avenue Resale
Some of the key points you should consider before investing in Real estate are; Budget: The most important point that drives our investment decision is budget. In the debate over villa vs. apartment, budget always favour the purchase of a flat in an apartment. Simply put, villas are priced high when compared to apartments. Sometimes even costlier than those apartments which fall into the high-end luxury category. Also when it comes to maintenance cost, villas will be on the higher side as in apartments the cost of maintenance is shared among the flat owners. Along with that, the hassle-free maintenance is being taken care of by builders/building representatives for a monthly/quarterly maintenance fee. Location: Is it wise to invest in villas outside the city or apartments which is in the city. As location becomes another important deciding factor, before taking a decision it is safer to keep a checklist of the proximity of the location. Make sure the location you choose is close to your workplace, schools, colleges, markets and other leisure getaways. In the case of apartments, most of the builders choose a location which has easy proximity to major locations which may not be possible in a villa's case. When a villa's price becomes affordable, many at times it might be located in the outskirts of the city.
Family: Size of the family is another important aspect which needs to be considered before the decision. If it's only you and your family, flats will be a better option. Flats suit best for a nuclear family. If your parents and grandparents going to accompany, a villa could be a wise decision. Return on Investment: Are you planning to rent out your property? On the search for the one which gives you best returns? In most of the cases, flats give good rental returns. Most of the apartments are in City and people who are looking to rent an apartment will look for proximity to their workplaces, schools, hospitals and so on. Hence rental income compared to villas flats make better choices. Amenities: Most of the builders today offer a wide variety of amenities starting from Swimming pool, Clubhouse, Gym, Play area, Party area and so on. Your access to amenities is closer in flats than in villa. Also, the worry on maintenance is less in flats than compared to a villa. Precisely, in India, a large number of buyers opt for flats. The major reason is the budgetary constraint as flats require lesser initial investment compared to plots and villas. Also in flats, the buyer will get benefits of all luxurious amenities like gymnasium, swimming pool, clubhouse, party areas, play areas and landscaped gardens that would have cost a bomb in a villa or a gated community which offers the same luxury amenities.