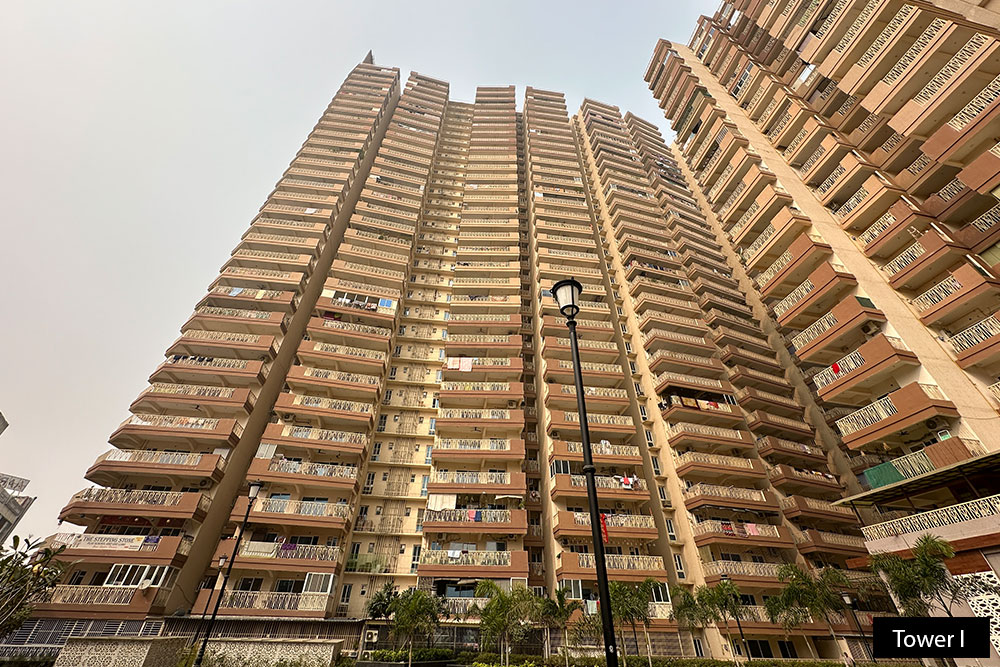 With the major offer of 3 & 2 BHK residences, Gaur City 7th Avenue is making a class in the construction sector. Gaursons India Group is a big name of real estate company, they have given well combination of residential projects to the industry in past, And now coming with solid features in this apartments as you can see. It is located in Greater Noida West city. The location of the apartments is very advance, that has superb kind of amenities and locality. You can find your dream home in the residential property in the budget. Most of flats have been booked at the time of beginning, and rest is waiting for you with recreational things. There are so many developers are working with own properties in Greater Noida West, but no one can compete this group in providing amenities. Some of the special things are providing here. Let see the innovation of the Gaur City 7th Avenue in Greater Noida West.
Total apartments are 2995 with the major availability of the 3 & 2 bedroom spaces. 15 percent properties are 3 bedroom and rest of ie 85 % are 2 bedroom sets. Every apartment has much space and recreational things. The sports facilities and other activities areas are available for the residents of the Gaur City 7th Avenue Greater Noida West. You can be done yoga activity & running in the morning time. Most of time you think about the sports and physical activities on holidays. Here outdoor and indoor games are available for you. You can play cricket, football, hockey basketball and volleyball etc. So many landmarks around the property are available- Yamuna expressway 15 km distance, Greater Noida – Noida expressway Road 5 km apart, Whitefield 2.5 Greater Noida link road. Gaur City 4th Avenue Floor Plan / Gaur city 5th avenue Floor Plan / Gaur City 7th Avenue Floor Plan / Gaur Smart Homes Floor Plan
The Gaur City 7th Avenue link Road is creating by the use of latest technology so will early in possession. Master class architect & planner are working for this project, while civil engineer team is caring it. It is combination of recreational things & modern Facilities. The project has world class residential facilities in fact combined all the features that are required for the living with style in Greater Noida West. Swimming pool is provided for taking bath and gymnasium is for fitness. The developer has included other basic amenities such as water supply, power backup, sewage lines, waste management system and many more things. Gaur City 7th Avenue is combined with superb security system- monitoring at every corner of apartments via CCTV. It is superb residential project in Greater Noida West, you should book it soon for forward step in lifestyle.