Saya South X is a commercial project with one of the promising development that is with a location at Greater Noida West. The commercial project gives you some of the best developments on offer. The project offers lifestyle retail, retail shops, anchor stores, and big screen multiplex. It adds smart offices, gourmet dining, and restaurants. The commercial project is with business suites and connects it with all necessities that make it a brand that serves aesthetic developments. The commercial project offers a huge range of businesses, branded retail outlets, and hypermarkets. The project comes with branded retail outlets within malls. It has pubs, restaurants, and cafeterias that offer multiple specialties worldwide. It offers UPRERAPRJ17950 as the Rera ID.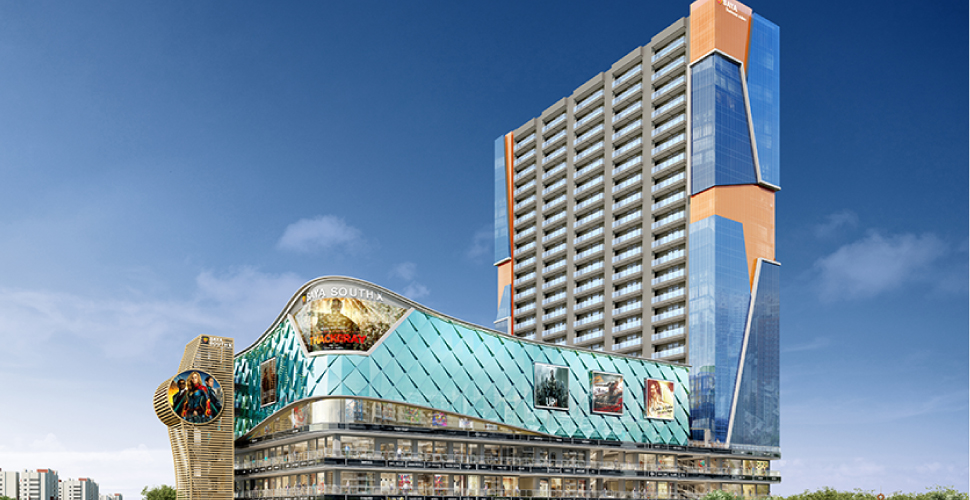 Saya South X Greater Noida West is a mid-size construction with the finest location at Noida Extension, Sector 16C, Greater Noida West. The project size adds 1117 units and it offers retail shops with an area of 150 sq ft to 224 sq ft. The project offers a unique high street destination that has all the necessary developments such as shopping, entertainment, and food hub. The project area comes with development from 150 sq ft to 224 sq ft. It connects with retail shops of 150 sq ft to 224 sq ft. The project is developed as a location of Greater Noida West with Gautam Buddh road and Noida-Greater Noida link road at an intersection that connects with Yamuna Expressway, Noida, Delhi, Western UP, Ghaziabad. This adds to the high influx of developments as people from all parts can reach here with ease.
Saya South X is an ideal modern lifestyle on offer and it compliments all amenities and facilities. The project gives you one of the best-in-class comfortable business development zones. Temperature control, earthquake resistance developments, private terraces, and gardens are some of the necessary developments with it. It has a three-tier security system, cafeteria and food courts, bar, lounge, multi-purpose courts, and arts and crafts studio. All the shops are well planned which gives better visibility which adds an advantage with no blind spots. Also, it compliments smart, tiny business suites. It has one dedicated tower which comes with a shopping center on the lower floors. The development has power backup and CCTV monitoring within the premises. There are high-speed elevators which give speedier reach to all floors.
Saya South X is with six banquet avenues on level 5 and it comes with multi-event space, beautiful décor, guest lodging, and catering. The project connects with business suites that offer spectacular activities. There is 6 screen theatre that comes with 900 seats. It has high-quality chairs that give luxurious settings and it also offers low maintenance which turns as an advantage.
Saya South X has amenities such as a cafeteria and food court, bar lounge, clubhouse, swimming pool, internet, and wi-fi connectivity. It offers a private terrace and garden, power backup, and outdoor tennis courts. It has lifts, security developments, and parks to enjoy a calm atmosphere. There is an indoor games room, intercom facility, kids club, and gym. There are banks and ATMs, DTH television facility, aerobics room. It comes with Vastu-compliant features that enable a better lifestyle. Vist our more projects: Nirala estate phase 2 new price list, ACE 153 Noida Commercial Property, Godrej Tropical isle